 Digital marketing tools
HubSpot CMS Hub
Are you still considering building a website with WordPress or on another platform?
HubSpot CMS runs the same system as the marketing automation process. Marketers who provide complete data help optimize website content and marketing strategies in real time, focusing on business growth.
What it can do?
Even without the assistance of an engineer, you can easily create websites and blogs through HubSpot CMS. The dashboard can view and track the benefits of marketing activities and analyze data. Use content marketing to obtain higher traffic and conversion rates and increase ROI. All analysis will be included to understand the return on investment of your website.


Trusted By
什麼是你現在最頭痛的問題?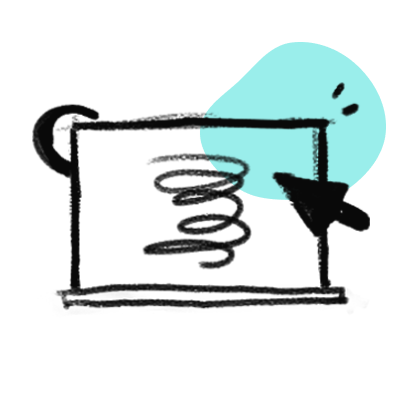 網站維護不易,操作邏輯複雜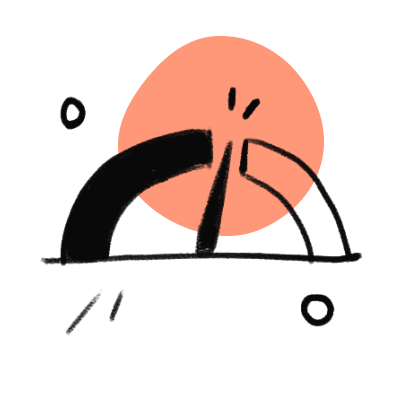 網站效能不好,後台超慢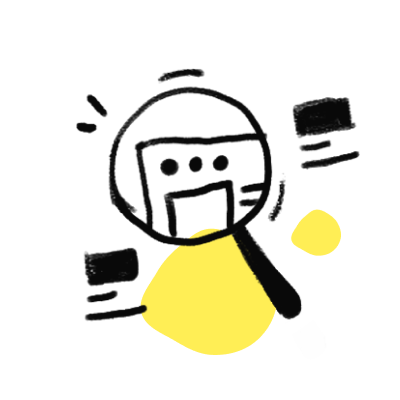 現有 CMS 無法優化網站 SEO
Power your website with HubSpot CMS
Edit effortlessly
SEO optimization suggestions
The SEO optimization suggestion tool of HubSpot CMS actively advises you on the SEO issues on the page and suggests how to optimize the page to obtain more organic traffic.
Site theme
Create a theme that belongs to your company through HubSpot CMS, and carry out custom development with high flexibility. You can add pages by yourself without the headache of coding.
Multilingual content creation
Easily manage multiple language domains and optimize each language domain for SEO. Allow users to switch between languages.
Drag and drop editor
You can update and create pages without developer help or custom code. Posting changes dynamically has never been easier.
Adaptive testing
Keep optimizing your website easily and effortlessly. Choose up to five variants on a page, and HubSpot will monitor and provide the best option.
Customer reports
Analyze the impact of your website and optimize your strategy by figuring out which content types, sources and campaigns attract the most potential customers.
Develop without interruption
Local website development
Developers can use tools such as GitHub to handle version controls, or they can use their favorite editor to develop on a computer, and then simply deploy to the HubSpot platform through instruction.
Serverless features
Allows you to directly add additional code, no additional processing or application for the host, SSL certificate, or data transfer and other actions.
Site theme
Provide a flexible way to create a theme that belongs to your company, which can be directly combined with forms, Smart Content, etc. in response to marketing needs. There is no need to give yourself a headache because of the code or having to find an engineer to help you maintain the website.
Rich developer files
A large number of files and an active developer community can provide you with resources and solutions when you need them.
Dynamic content of HubDB
Build a database that can be updated. In relation to different pages, the content that appears on multiple pages will be updated uniformly. This is suitable for calendars, product introductions, price lists, etc.
On-page optimization suggestions
Through HubL, the lack of tags and other errors that may cause failures on a page are easily to distinguished. Slow website speed or poor customer experience can be chalked up to infrastructure or design errors.
Absolute Security
24/7 security monitoring and threat detection
HubSpot's security team is committed to constantly checking for various server attacks through various methods, blocking various abusers or other server abnormalities to ensure the security of your website.
Content delivery network and custom CDN configuration
Maintain a certain degree of flexibility in traffic and provide global CDN, without the possibility of downtime due to advertisements or instantaneous high traffic. Custom CDN configuration is also provided in the enterprise version.
Standard SSL certificate
The system will automatically provide a standard SSL certificate for your website to build greater trust between your brand and website visitors and improve your ranking on Google.
Activity records and authority partitions
We provide you with the appropriate authorizations for a team, and track who made what changes, and adjust the security of the platform accordingly.
Site performance monitoring
Provide a complete report, identify errors on any page, monitor website traffic, and overall performance.
Reverse Proxy
The original data that was originally on another host (not HubSpot) can be sent to HubSpot.
HubSpot CMS related services
Turn your idea into actions
HUBSPOT MARKETING
Assess your SEO status
Evaluate the natural traffic and entry point of your website to improve search engine visibility.
HUBSPOT SALES
GDD growth-driven design website
GDD continuously conducts user learning through data analysis, coupled with integrated marketing and sales work, can continuously adjust and update, effectively improving traffic and conversion.
HUBSPOT SERVICE
Build custom integration
Integrate HubSpot with your SaaS products, e-commerce platform or custom development.
HUBSPOT CMS
HubSpot CMS transfer
No matter what kind of backend management system you are using, we can assist in transferring your website backend to HubSpot CMS.
Is there an engineer that can assist me?
Is data maintenance a pain?
HubSpot CMS Is top of the line
We can help !
Is there an engineer that can assist me?
Is data maintenance a pain?
We have a wealth of experience in website building. We use HubSpot CMS to create a complete set of "experience journeys" based on customer behavior at various stages. If your website needs to generate more Leads, then HubSpot CMS is definitely your first choice.。
HubSpot CMS 的收費方式是多少?
CMS Hub
Starter
Professional
Enterprise
USD $25
USD$400
USD$900
HubSpot CMS Starter 價格?
適合新創公司的最佳網站解決方案 HubSpot CMS Starter,如今,只要 $750 元就可以開始入手,真的只需要 USD$25 👉 立即了解更多
請參考我們使用 CMS Starter 建置的網站
TENET TECHNOLOGIES
HubSpot CMS 的優勢是什麼?
HubSpot CMS 可以整合行銷需求,利用 CRM 的數據整合網站,透過 HubSpot CRM 的聯絡人資料,看到訪客的輪廓,讓行銷可以很方便的新增或編輯網站內容,打造個人化的客戶旅程,提升轉換率。
此外,HubSpot CMS 有 Smart Content 獨有的功能,可以依據訪客的資訊,提供不同個人化的資訊,市面上尚無其他編輯器或後台此功能,能做到個人化的網站內容呈現。
HubSpot CMS 主要聚焦在完整的客戶旅程上,結合行銷、數據、資料,來提升互動、轉換的成長,讓使用者不必頭痛在開發、主機、或設計上,反而希望你把價值留在實質的應用上。
比起 WordPress,HubSpot 比較貴?
試想一下,WordPress 確實可以讓你快速購買模板建站,但是長期的維護跟經營,以及額外的插件,並沒有辦法解決到你的問題,經營久了,反而會增加你的負擔。
相反的,HubSpot CMS 主要就是為了整合行銷需求所開發出來的後台,很多因應行銷的功能都已經內建,長久下來,反而能節省更多費用跟人力成本。
CMS Hub Starter 每月僅需 25 美元 與 HubSpot CRM 一起打包,您可以輕鬆追踪網站訪問者與您網站的互動情況,HubSpot CMS 結合了網站創建、網站託管和 HubSpot CRM 的強大功能,並提供強大的網站數據分析報告,如果你的網站需要增加更多的 Leads 生成,那 HubSpot CMS 絕對是你的首選。
HubSpot 用的是什麼語言開發?
只要你會 HTML, CSS, JS,你就一定會用 HubSpot CMS,無需學會 PHP,或其他後端語言。
HubSpot CMS 背後用的是 HUBL 的引擎模板,這個引擎模板是 HubSpot 自己衍生 Python 的 Jinja 所開發出來的。
使用邏輯非常簡單。
使用 HubSpot CMS 之後,之後轉移是否很麻煩?
答案是否定的,HubSpot CMS 可以讓你一鍵匯出曾經在 HubSpot 建置的頁面,打包成 HTML 供你下載。此外,HubSpot CMS 的開發有支援本地化開發,可以配合現在開發模式如 Git、Sass、Webpack 等方式先在電腦上開發,再一鍵部署到 HubSpot 上。
HubSpot CMS 會不會很難用?
你若有用過 WordPress 的模板編輯過頁面,一定比那個好用。你若都沒有用過拖拉編輯器編輯頁面,一定會是個全新的體驗,用過之後就會愛上。
立即與我們預約時間,我們實際演示我們是如何在我們的網站使用 HubSpot CMS 。
我需要請工程師來開發 HubSpot CMS 嗎?
HubSpot CMS 也跟其他市面上的後台管理系統一樣,有提供免費模板供使用者下載使用。
若有品牌經營的需求,除了我們提供完整客製化的主題開發外,只要你們團隊裡面有人熟悉任何一種引擎模板的使用,會 HTML, CSS, JS 的,都能開發。
Hububble 也提供相關的技術導入以及培訓服務,能協助你們團隊的工程師一起合作開發主題。
HubSpot CMS 能怎麼提升效率?
你能透過設計模組的方式,類似拼圖,將頁面快速建立起來,無需每次透過工程師或設計的協助,加快編輯或產生頁面的需求。
你也無需擔心主機代管、維護、駭客攻擊、資料外洩等問題,一切交由給 HubSpot 的專業團隊來幫你把關。
從此您的行銷人員可以專注在網站內容,無需再擔心網站技術上的所有事情。
HubSpot 不同方案的價格?
| | | | | | |
| --- | --- | --- | --- | --- | --- |
| 方案 | Marketing | Sales | Service | CMS | Operations |
| 入門版 | $50 美元 / 月 | $50 美元 / 月 | $50 美元 / 月 | $25 美元 / 月 | $50 美元 / 月 |
| 專業版 | $890 美元 / 月 | $500 美元 / 月 | $400 美元 / 月 | $400 美元 / 月 | $800 美元 / 月 |
| 企業版 | $3200 美元 / 月 | $1200 美元 / 月 | $1200 美元 / 月 | $1200 美元 / 月 | $2000 美元 / 月 |