 Digital marketing tools
HubSpot CMS Hub
Are you still considering building a website with WordPress or on another platform?
HubSpot CMS runs the same system as the marketing automation process. Marketers who provide complete data help optimize website content and marketing strategies in real time, focusing on business growth.
What it can do?
Even without the assistance of an engineer, you can easily create websites and blogs through HubSpot CMS. The dashboard can view and track the benefits of marketing activities and analyze data. Use content marketing to obtain higher traffic and conversion rates and increase ROI. All analysis will be included to understand the return on investment of your website.


Trusted By
What is your biggest headache right now?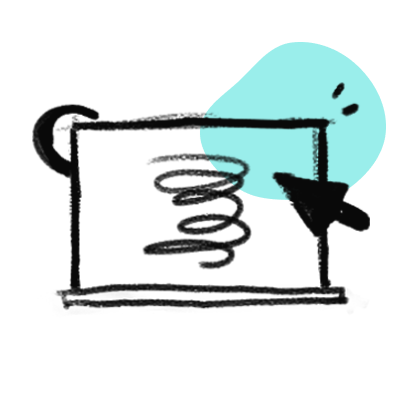 Website is not easy to maintain and operating it is complicated.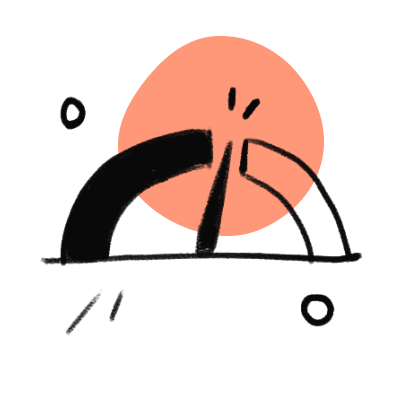 Website is underperforming and loading time is super slow.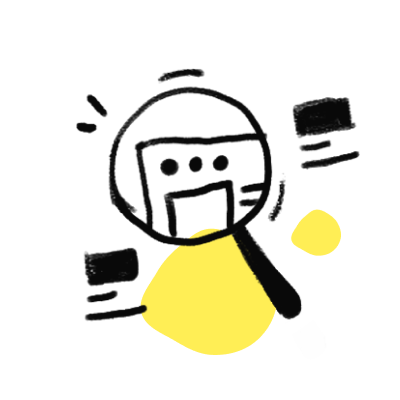 Existing CMS does not allow for website SEO optimization.
Power your website with HubSpot CMS
Edit effortlessly
SEO optimization suggestions
The SEO optimization suggestion tool of HubSpot CMS actively advises you on the SEO issues on the page and suggests how to optimize the page to obtain more organic traffic.
Site theme
Create a theme that belongs to your company through HubSpot CMS, and carry out custom development with high flexibility. You can add pages by yourself without the headache of coding.
Multilingual content creation
Easily manage multiple language domains and optimize each language domain for SEO. Allow users to switch between languages.
Drag and drop editor
You can update and create pages without developer help or custom code. Posting changes dynamically has never been easier.
Adaptive testing
Keep optimizing your website easily and effortlessly. Choose up to five variants on a page, and HubSpot will monitor and provide the best option.
Customer reports
Analyze the impact of your website and optimize your strategy by figuring out which content types, sources and campaigns attract the most potential customers.
Develop without interruption
Local website development
Developers can use tools such as GitHub to handle version controls, or they can use their favorite editor to develop on a computer, and then simply deploy to the HubSpot platform through instruction.
Serverless features
Allows you to directly add additional code, no additional processing or application for the host, SSL certificate, or data transfer and other actions.
Site theme
Provide a flexible way to create a theme that belongs to your company, which can be directly combined with forms, Smart Content, etc. in response to marketing needs. There is no need to give yourself a headache because of the code or having to find an engineer to help you maintain the website.
Rich developer files
A large number of files and an active developer community can provide you with resources and solutions when you need them.
Dynamic content of HubDB
Build a database that can be updated. In relation to different pages, the content that appears on multiple pages will be updated uniformly. This is suitable for calendars, product introductions, price lists, etc.
On-page optimization suggestions
Through HubL, the lack of tags and other errors that may cause failures on a page are easily to distinguished. Slow website speed or poor customer experience can be chalked up to infrastructure or design errors.
Absolute Security
24/7 security monitoring and threat detection
HubSpot's security team is committed to constantly checking for various server attacks through various methods, blocking various abusers or other server abnormalities to ensure the security of your website.
Content delivery network and custom CDN configuration
Maintain a certain degree of flexibility in traffic and provide global CDN, without the possibility of downtime due to advertisements or instantaneous high traffic. Custom CDN configuration is also provided in the enterprise version.
Standard SSL certificate
The system will automatically provide a standard SSL certificate for your website to build greater trust between your brand and website visitors and improve your ranking on Google.
Activity records and authority partitions
We provide you with the appropriate authorizations for a team, and track who made what changes, and adjust the security of the platform accordingly.
Site performance monitoring
Provide a complete report, identify errors on any page, monitor website traffic, and overall performance.
Reverse Proxy
The original data that was originally on another host (not HubSpot) can be sent to HubSpot.
HubSpot CMS related services
Turn your idea into actions
HUBSPOT MARKETING
Assess your SEO status
Evaluate the natural traffic and entry point of your website to improve search engine visibility.
HUBSPOT SALES
GDD growth-driven design website
GDD continuously conducts user learning through data analysis, coupled with integrated marketing and sales work, can continuously adjust and update, effectively improving traffic and conversion.
HUBSPOT SERVICE
Build custom integration
Integrate HubSpot with your SaaS products, e-commerce platform or custom development.
HUBSPOT CMS
HubSpot CMS transfer
No matter what kind of backend management system you are using, we can assist in transferring your website backend to HubSpot CMS.
Is there an engineer that can assist me?
Is data maintenance a pain?
HubSpot CMS Is top of the line
We can help !
Is there an engineer that can assist me?
Is data maintenance a pain?
We have a wealth of experience in website building. We use HubSpot CMS to create a complete set of "experience journeys" based on customer behavior at various stages. If your website needs to generate more Leads, then HubSpot CMS is definitely your first choice.。
Frequently Asked Questions
FAQs
Why use HubSpot?
HubSpot brings together all the tools businesses need to grow better. The HubSpot CRM platform has proprietary marketing, sales, customer service, website content management, and operations software with hundreds of certified integrations to provide businesses with a single source of truth needed to provide delightful customer experiences.
What are HubSpot's products and solutions?
HubSpot offers end-to-end products that impact each stage of the customer journey.
HubSpot CRM is a completely free CRM that lets you store and manage up to 1,000,000 contacts, while tracking every interaction across your communication channels.
HubSpot Marketing Hub helps you attract the right audience, convert customers, and run complete inbound marketing campaigns at scale.
HubSpot Sales Hub gives you deeper insight into your prospects, automates sales processes, and helps you close more deals faster.
HubSpot Service Hub automates customer-facing services and centralizes all your customer service data and channels.
HubSpot CMS Hub is content management software that's flexible for marketers, powerful for developers, and lets you track, store, and integrate consumer information to give customers a personalized, secure experience.
HubSpot Operations Hub connects your apps, syncs, cleans, and curates customer data, and automates every process for frictionless business processes and customer experiences.
What tools does HubSpot cover?
Each HubSpot product has different tools that are fit for any and all users across your business. You can refer to [insert link to English version of HubSpot Chinese Introduction] to learn more about all the tools the HubSpot platform provides.
This is the first time I heard about HubSpot, which companies have used it?
HubSpot is being used by practically everyone -- from small and medium enterprises to start-ups to large multinational companies!
Among HubSpot's 121,000-strong clientele are Coca-Cola, World Wide Fund for Nature, and from Asia, Casio, Subaru, even Suzuki!
Take a closer look at our case studies with HubSpot in Taiwan.
Hububble is a HubSpot Diamond Partner. With our more than 10 years of experience in website development, digital tools integration, and inbound marketing, we were able to service brands like:
Personal Brand: Yale Chen
Small and Medium Enterprises / Non-Profit Organizations: DOMI, Family First, JTRweb, Chin Nan, Yishern, TAITRA

Large Multinational Companies: BenQ, ADATA, Appier, SEMI Taiwan, InQuartik, DFI, Allxon, KKStream
Is there a service to assist with importing the system?
Yes! Hububble has a team of engineers and project managers who can work with your company's own technology team to integrate HubSpot into your systems.
Or you can work directly with our team to complete system migration and integration.
We have a lot of experience in importing and migrating HubSpot systems no matter which platform your business is using.
For more details, visit our HubSpot Service Finder for the right solution for your business.
Can corporate teams using HubSpot get up to speed quickly?
We offer 16 hours of systematic education and training based on HubSpot's official courses. Aside from that, we will provide customized training exclusive to your company's needs and knowledge levels. In these learning sessions, we will guide your company to become familiar with HubSpot and how to maximize their tools for your marketing activities.
When can we start?
We can start, well, immediately! Contact us today, and we can jump right in to help your business import to HubSpot. Our import time can be usually completed between one and a half to two months.
What are the prices of the different HubSpot plans?
| | | | | | |
| --- | --- | --- | --- | --- | --- |
| Plan | Marketing | Sales | Service | CMS | Operations |
| Starter Edition | $50 /month | $50 /month | $50 /month | $50 /month | $50 /month |
| Professional Edition | $890/month | $890/month | $890/month | $890/month | $890/month |
| Enterprise Edition | $3600/month | $1200 /month | $1200 /month | $1200 /month | $1200 /month |

*No changes needed except if rates are different for non-Taiwan clients.
How do I get the best price from HubSpot
We suggest contacting us directly as we can provide special discounts as a HubSpot Diamond Partner.
How to connect HubSpot API?
As long as there is an API, we can easily import data, but we suggest reading our API resources first here: [insert English version of HubSpot API Chinese Teaching Guide]