Increase the loyalty of volunteers and donors and attract more potential volunteers and donors to join
Track the complete digital journey of donors
The right automated marketing tools can help you meet the needs of volunteers and donors.
Acquire

Content marketing to create rich organic traffic (SEO)
Integrate Facebook and Google ads to deliver to targeted audiences
Track the behavior of volunteers and donors. Establish a persona.

Donate

Automatically send accurate messages based on behavioral data
Automatically create a customer list and update at any time
Establish a customer scoring system to find suitable volunteers and donors

loyalty

Convey your message throught the use of automated emails
Send institutional information regularly to maintain a positive relationship
Fully customized experience for volunteers and donors

maintain
Problems Non-Profits are Facing
Non-Profits usually complain of these marketing problems
Unable to find more volunteers and donors
Manual processing of all steps is prone to errors and time-consuming
Multi-channel marketing is very difficult
Difficulty communicating with volunteers and donors
Easily communicate with volunteers and donors
Understand the needs
Track browsing behaviors
Automatically record volunteers' and donors' footprints when interacting with your website. This lets you collect more useful data and clearly grasp their behaviors.
Automated E-newsletter Analysis
Create your own e-newsletter templates without the assistance of IT staff. Track and analyze performance (click rates, letter opening rates, etc.) to improve communications with donors and volunteers.
Central Database
Easily access visitor data, donation amounts, donation activity exposure, website traffic, newsletter performance, community exposure, and other data via HubSpot CRM. Integrate all marketing data for a specific campaign and directly analyze results.
Have a comprehensive grasp of data via marketing integration
Blog content marketing
Use content marketing to strengthen organization's popularity, use HubSpot SEO tools, master SEO optimization strategies at a low cost, obtain organic traffic.
Social media integration
HubSpot Social integrates all social platforms so you can schedule posts, reply to messages, and analyze data across platforms in just one place.
Automated marketing
Plan behavior-led automated marketing efforts such as e-mail marketing, chatbots, etc. to ensure users will receive unique and non-repetitive marketing messages.
E-BOOK
Ten minutes of eye movements
Prevenet your social marketing from falling behind
Get our free e-book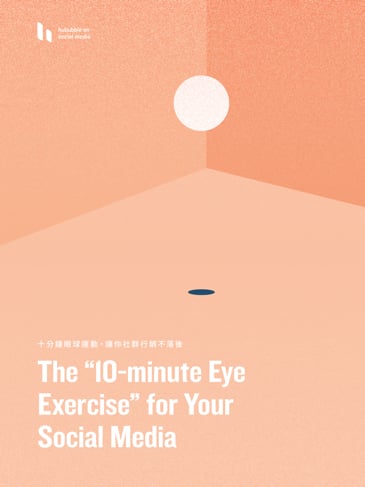 Quickly build a personalized experience to strengthen the loyalty of volunteers and donors
Potential customers become friends
Quickly create landing pages
Non-profit organizations usually do not have a complete marketing team and may also lack designers and developers to create web pages. With HubSpot, team members can easily create land pages and adjust these as needed without needing comprehensive web design and development knowledge.
24-hour chat bot customer support
During the user's browsing experience, providing information and assistance in real time is very important for their decision-making. Use chatbots to provide quick responses, simplify the donation process, and speed up the sign-up process.
Full personalization of digital channels
Volunteers and donors can experience a full personalized experience from the moment they visit the website. Depending on the page they visit, they can see exclusive information about their activities, and they can decide on what they want to participate in.
Automated marketing improves your efficiency
Let automated marketing improve your efficiency
Consult now
View the complete e-commerce automation process flow here.
Automated Marketing
非營利組織
Let us help you.
Need some guidance?
Need to understand our products better? Send your e-mail, and we'll take the initiative to contact you.