Turn every visitor into a satisfied customer
Turn each visitor into a happy customer
Choosing the right automated marketing tool can help you meet the needs of buyers and turn website visitors into satisfied customers
Access

Obtain records of visitors' browsing behavior and interaction
Analyze user interaction with advertisements and automate advertisement remarketing
Automatically give points based on customer behavior, and select high-value customers

Add to cart

Distinguish between differrent demographics and behavior and execute precision marketing
Automatic notification for unchecked shopping carts
Create targeted advertising to attract and retain customers

Checkout

Buy
Regularly update product information
Automate product satisfaction surveys

Retain
Problems that the industry usually faces
Clients usually complain of these e-commerce problems
Do not understand the individual needs of customers
The goods have not been checked out after being put into the shopping cart
Massive amounts of customer service messages waiting to be resolved
Advertising conversion rate is getting lower and lower
Get to know your customers intimately
Understand customers' needs
Event-triggered automation
Seal the deal and get that final transaction with automated marketing messages tailored to customer behavior and channel and content preferences.
Activity tracking
Monitor data performance, set goals, and easily analyze customer engagement, conversion rates, checkout rates, and more performance metrics.
Personalized communications
Enhance your brand communications with multi-channel personalized experiences. Develop chatbots and knowledge base query systems to help reduce workload and corresponding response time and ultimately achieve high customer satisfaction.
Features
Link customer data
Integrate all customers' big data from orders to payment, and link them to HubSpot
Single platform data integration
Integrate customer information from different channels into one platform.
Event triggered automation
Trigger personalized ads according to customers' browsing and interaction behaviors to push conversions.
E-BOOK
Ten minutes of eye movements
Prevenet your social marketing from falling behind
Get our free e-book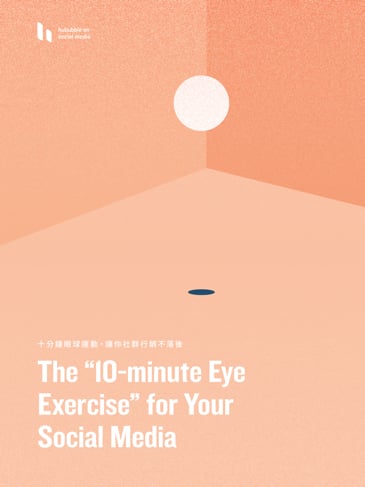 Convert first-time visitors into paying customers
Turn first-time visitors into customers
Master customer needs
Record potential customers' browsing and interaction behaviors. Use pop-ups, newsletters, chatbot, and other channels to provide multiple information to cultivate customers and ultimately guide them to purchase.
Shopping cart remarketing
There are many factors that cause consumers to abandon their shopping cart before checkout, such as waiting for a lower price or needing to research more on the product. Shopping cart remarketing can help remind consumers to checkout especially when deals are available.
24 hours online customer service
With customers expecting information immediately at any point during their decision-making process, it is extremely important to be prompt and timely in your customer assistance channels. A 24-hour customer service system allows you to grab all opportunities that can push purchase. Furthermore, assisting customers in real time after sales will reduce negative experiences and feedback.
Automated marketing improves efficiency
Let automated marketing improve your efficiency
Consult now
View the complete e-commerce automation process flow here.
Let us help you.
Need some guidance?
Need to understand our products better? Send your e-mail, and we'll take the initiative to contact you.