What is your biggest headache right now?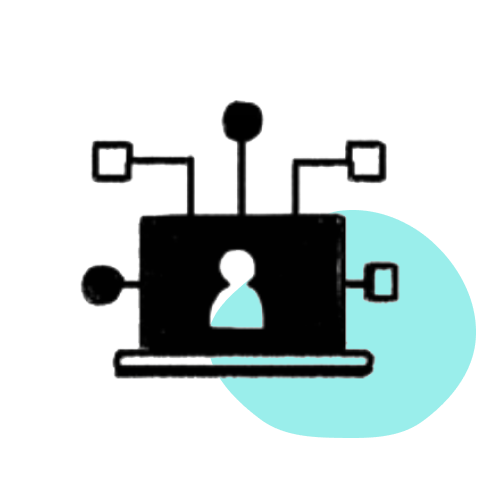 Unable to effectively target potential customers and wasting advertising budgets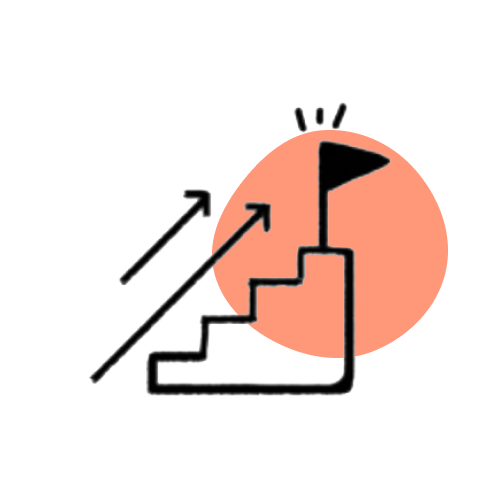 Lack of automated tools and systems for nurturing customers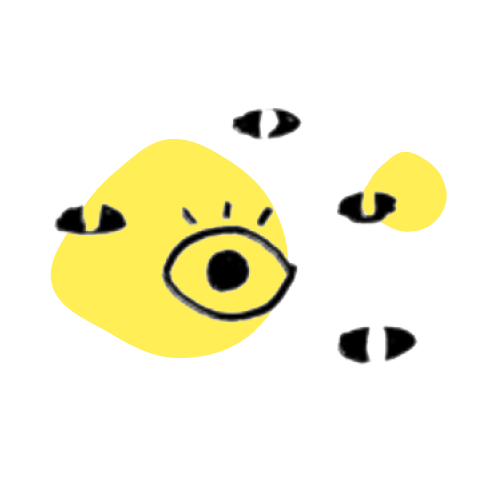 Unable to track consumer behaviors on your platforms
HubSpot covers the whole customer journey
End-to-end delightful experience
The consumer of today goes through a complex path, and the goal is to turn each prospect into brand advocates. Outdated, traditional marketing methods simply will not work anymore on these savvy consumers.
HubSpot employs an inbound approach to attract, engage, and delight audiences to ultimately impact business growth.
Step 1
Step 2
Step 3
Step 4
In the first stage, we use SEO and content marketing to increase consumers' interest and learn more about your services.
At this stage, we offer valuable free resources and offers like e-books and coupons to obtain first-party data from potential customers like their names and contact information.
At this third step, we deploy personalized e-mail and content to further deepen the customer relationship or provide tailored services, offers, or incentives to purchase.
Finally, provide excellent products and services so prospects become loyal customers and ultimately, vocal brand advocates.
HubSpot builds a personalized user experience and enhances your existing multi-channel strategy
Solution that covers the whole
customer journey
Enhance customer experience and increase revenue with website
HubSpot CMS
Through data integration, complete and accurate customer information and are used to create personalized actions. Track customer behavior preferences and events to complete customer information. Integrate all customer information in CRM to make your communication more user-friendly. Through a full-channel customer interaction platform, you can easily create personalized messages and automate journeys to increase conversion rates.

If your website needs to generate more leads, then HubSpot CMS is definitely your first choice.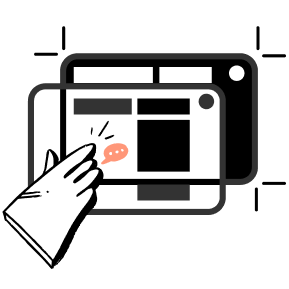 Theme
Create a theme that belongs to your company through HubSpot CMS, there's no need to give yourself a headache because of the coding, or finding a developer to help you maintain your website.
Drag & Drop editor
Through the drag and drop template in HubSpot CMS, you can ask your developer or engineer to help you create a very flexible and modifiable page. You can edit or add pictures and text by simply dragging.
SEO website optimization
The SEO optimization tool of HubSpot CMS will actively suggest SEO items that should be optimized on your page, and it can also be connected to Google's search engine to obtain more search results and data regarding page content.
Multi-language support
HubSpot CMS itself supports multiple languages, so various languages can be easily managed. There is no need to find a vendor for quotations due to your language limitations. These are tasks that you and team members can complete yourselves.
HubDB
HubDB is a uniquely developed function of HubSpot CMS. It is similar to a database. Through HubDB, you can apply these data to all pages.
Content Staging
Content Staging, is a temporary storage tool for content, or sometimes called a developer test station. You can redesign the page in a certain section, without changing the content of the same page currently on the official website.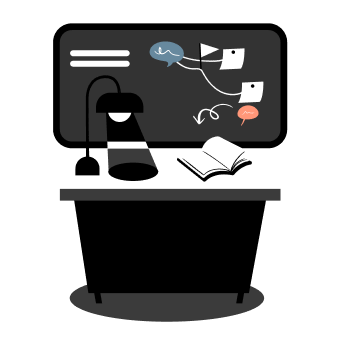 In order to grow faster, you need to help your team run better
HubSpot Operations
Whether you are part of a central RevOps team or run Ops for a single department, Operations Hub can provide you with a unified tool set to connect applications, clean up customer data, and automate business processes under a central CRM platform. The result? An efficient, consistent, and adaptable enterprise that provides a flawless customer experience.
Data Sync
Will it cause data confusion because the company uses multiple platforms? HubSpot's Operations Hub solves all of your data problems. Whether it is data from Salesforce, Eloqua, or Microsoft Dynamic, you can integrate with HubSpot!
Data Quality Automation
Processing data on multiple platforms can often cause you to spend more time and extra processing due to duplicates or lack of data. The functions of Operations Hub can help you clean up the data, such as: date format, surname and first name fields, etc.
Programmable Automation
We all know the troubles of a company using too many platforms. Through this function, engineers can write an automated script that seamlessly connects with your current platform such as ERP.
We can serve you better.
HubSpot proposes a customer-oriented marketing method, which implements different marketing methods at each stage of the customer life cycle, discovers potential customers through the marketing funnel, and builds customer brand loyalty
HubSpot Marketing Onboarding
Tutorial

HubSpot Growth Driven Design
Growth-driven design
Services search
Turn your ideas into actions
MARKETING
Design an inbound strategy
Meet the needs of potential customers through tailor-made content, provide valuable content, and win their attention and trust.
MARKETING
Build a HubSpot CMS website
Get a customized and responsive HubSpot website that can be used to attract customer participation, convert orders, and ultimately generate ROI.
SALES
Conference schedule system
It can be linked with the conference system from Google and Office 365 calendar, to let the system automatically help you arrange a suitable meeting time.
SERVICE
Chatbot design
Assists in answering simple and fixed questions, or assist in categorizing customer questions to reduce labor costs.

" We're HubSpot Diamond Partners "
We help companies get started with HubSpot faster.


Frequently Asked Questions
FAQs
Why use HubSpot?
HubSpot brings together all the tools businesses need to grow better. The HubSpot CRM platform has proprietary marketing, sales, customer service, website content management, and operations software with hundreds of certified integrations to provide businesses with a single source of truth needed to provide delightful customer experiences.
What are HubSpot's products and solutions?
HubSpot offers end-to-end products that impact each stage of the customer journey.
HubSpot CRM is a completely free CRM that lets you store and manage up to 1,000,000 contacts, while tracking every interaction across your communication channels.
HubSpot Marketing Hub helps you attract the right audience, convert customers, and run complete inbound marketing campaigns at scale.
HubSpot Sales Hub gives you deeper insight into your prospects, automates sales processes, and helps you close more deals faster.
HubSpot Service Hub automates customer-facing services and centralizes all your customer service data and channels.
HubSpot CMS Hub is content management software that's flexible for marketers, powerful for developers, and lets you track, store, and integrate consumer information to give customers a personalized, secure experience.
HubSpot Operations Hub connects your apps, syncs, cleans, and curates customer data, and automates every process for frictionless business processes and customer experiences.
What tools does HubSpot cover?
Each HubSpot product has different tools that are fit for any and all users across your business. You can refer to [insert link to English version of HubSpot Chinese Introduction] to learn more about all the tools the HubSpot platform provides.
This is the first time I heard about HubSpot, which companies have used it?
HubSpot is being used by practically everyone -- from small and medium enterprises to start-ups to large multinational companies!
Among HubSpot's 121,000-strong clientele are Coca-Cola, World Wide Fund for Nature, and from Asia, Casio, Subaru, even Suzuki!
Take a closer look at our case studies with HubSpot in Taiwan.
Hububble is a HubSpot Diamond Partner. With our more than 10 years of experience in website development, digital tools integration, and inbound marketing, we were able to service brands like:
Personal Brand: Yale Chen
Small and Medium Enterprises / Non-Profit Organizations: DOMI, Family First, JTRweb, Chin Nan, Yishern, TAITRA

Large Multinational Companies: BenQ, ADATA, Appier, SEMI Taiwan, InQuartik, DFI, Allxon, KKStream
Is there a service to assist with importing the system?
Yes! Hububble has a team of engineers and project managers who can work with your company's own technology team to integrate HubSpot into your systems.
Or you can work directly with our team to complete system migration and integration.
We have a lot of experience in importing and migrating HubSpot systems no matter which platform your business is using.
For more details, visit our HubSpot Service Finder for the right solution for your business.
Can corporate teams using HubSpot get up to speed quickly?
We offer 16 hours of systematic education and training based on HubSpot's official courses. Aside from that, we will provide customized training exclusive to your company's needs and knowledge levels. In these learning sessions, we will guide your company to become familiar with HubSpot and how to maximize their tools for your marketing activities.
When can we start?
We can start, well, immediately! Contact us today, and we can jump right in to help your business import to HubSpot. Our import time can be usually completed between one and a half to two months.
What are the prices of the different HubSpot plans?
| | | | | | |
| --- | --- | --- | --- | --- | --- |
| Plan | Marketing | Sales | Service | CMS | Operations |
| Starter Edition | $50 /month | $50 /month | $50 /month | $50 /month | $50 /month |
| Professional Edition | $890/month | $890/month | $890/month | $890/month | $890/month |
| Enterprise Edition | $3600/month | $1200 /month | $1200 /month | $1200 /month | $1200 /month |

*No changes needed except if rates are different for non-Taiwan clients.
How do I get the best price from HubSpot
We suggest contacting us directly as we can provide special discounts as a HubSpot Diamond Partner.
How to connect HubSpot API?
As long as there is an API, we can easily import data, but we suggest reading our API resources first here: [insert English version of HubSpot API Chinese Teaching Guide]