What is your biggest headache right now?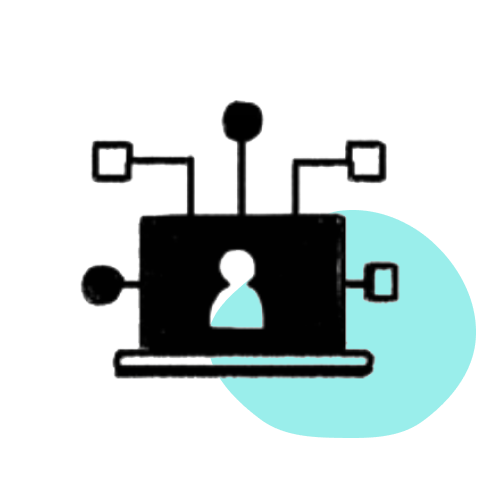 We need more potential customers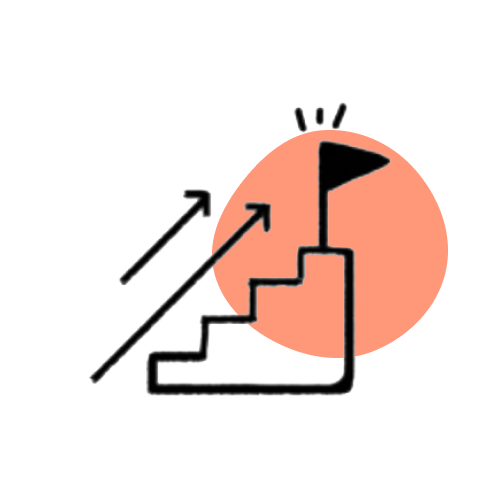 Tools for automating customer development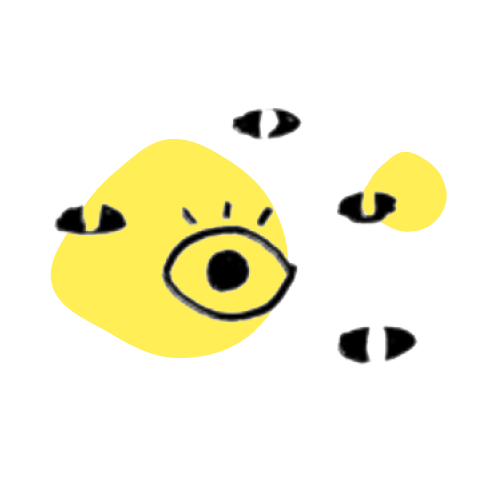 Tracking the needs of customers
HubSpot gives you a complete user experience
End-to-end delightful experience
In this time of consumer-led experience's, consumers have the right to choose. When you still use outdated marketing methods, consumers will unsubscribe without hesitation or even ignore it.
HubSpot proposes an in-customer approach, implementing different marketing methods at each stage of the customer's life cycle, discovering potential customers through marketing automation, and building brand loyalty.
Step 1
Step 2
Step 3
Step 4
In the first stage, we use SEO and content marketing to increase consumers' interest and learn more about your services.
Next, you can download the e-book or coupon for free, in exchange for the user to fill in the form to obtain your contact information
Then we use personalized emails to bring incustomer's or provide one-on-one service to give a message that will increase the chance of purchase
Continue to provide services that exceed expectations, so that customers can become loyal customers of their own brand, then turn that into word-of-mouth
HubSpot builds a personalized user experience and enhances your existing multi-channel strategy
Solution that covers the whole
customer journey
Enhance customer experience and increase revenue with website
HubSpot CMS
Through data integration, complete and accurate customer information and are used to create personalized actions. Track customer behavior preferences and events to complete customer information. Integrate all customer information in CRM to make your communication more user-friendly. Through a full-channel customer interaction platform, you can easily create personalized messages and automate journeys to increase conversion rates.

If your website needs to generate more leads, then HubSpot CMS is definitely your first choice.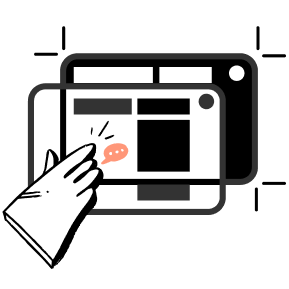 Theme
Create a theme that belongs to your company through HubSpot CMS, there's no need to give yourself a headache because of the coding, or finding a developer to help you maintain your website.
Drag & Drop editor
Through the drag and drop template in HubSpot CMS, you can ask your developer or engineer to help you create a very flexible and modifiable page. You can edit or add pictures and text by simply dragging.
SEO website optimization
The SEO optimization tool of HubSpot CMS will actively suggest SEO items that should be optimized on your page, and it can also be connected to Google's search engine to obtain more search results and data regarding page content.
Multi-language support
HubSpot CMS itself supports multiple languages, so various languages can be easily managed. There is no need to find a vendor for quotations due to your language limitations. These are tasks that you and team members can complete yourselves.
HubDB
HubDB is a uniquely developed function of HubSpot CMS. It is similar to a database. Through HubDB, you can apply these data to all pages.
Content Staging
Content Staging, is a temporary storage tool for content, or sometimes called a developer test station. You can redesign the page in a certain section, without changing the content of the same page currently on the official website.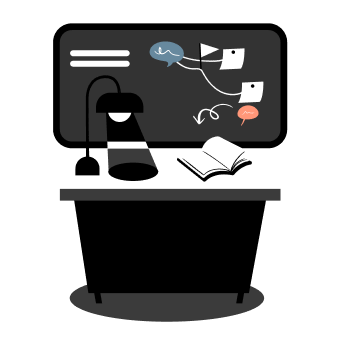 In order to grow faster, you need to help your team run better
HubSpot Operations
Whether you are part of a central RevOps team or run Ops for a single department, Operations Hub can provide you with a unified tool set to connect applications, clean up customer data, and automate business processes under a central CRM platform. The result? An efficient, consistent, and adaptable enterprise that provides a flawless customer experience.
Data Sync
Will it cause data confusion because the company uses multiple platforms? HubSpot's Operations Hub solves all of your data problems. Whether it is data from Salesforce, Eloqua, or Microsoft Dynamic, you can integrate with HubSpot!
Data Quality Automation
Processing data on multiple platforms can often cause you to spend more time and extra processing due to duplicates or lack of data. The functions of Operations Hub can help you clean up the data, such as: date format, surname and first name fields, etc.
Programmable Automation
We all know the troubles of a company using too many platforms. Through this function, engineers can write an automated script that seamlessly connects with your current platform such as ERP.
We can serve you better.
HubSpot proposes a customer-oriented marketing method, which implements different marketing methods at each stage of the customer life cycle, discovers potential customers through the marketing funnel, and builds customer brand loyalty
HubSpot Marketing Onboarding
Tutorial

HubSpot Growth Driven Design
Growth-driven design
Services search
Turn your ideas into actions
MARKETING
Design an inbound strategy
Meet the needs of potential customers through tailor-made content, provide valuable content, and win their attention and trust.
MARKETING
Build a HubSpot CMS website
Get a customized and responsive HubSpot website that can be used to attract customer participation, convert orders, and ultimately generate ROI.
SALES
Conference schedule system
It can be linked with the conference system from Google and Office 365 calendar, to let the system automatically help you arrange a suitable meeting time.
SERVICE
Chatbot design
Assists in answering simple and fixed questions, or assist in categorizing customer questions to reduce labor costs.

" We're HubSpot Diamond Partners "
HubSpot 服務客戶,我們幫助企業更快上手使用 HubSpot


為什麼要用 HubSpot?
在消費者主導的體驗經濟時代,他們掌握了所有的選擇權,所以 HubSpot 提出了集客式行銷方法,在客戶生命週期的每個階段執行不同的行銷方法,透過行銷漏斗發掘潛在客戶,建立客戶的品牌忠誠度。
HubSpot 結合了各種達成集客式行銷的產品跟工具,來提升公司的效率跟成長率。
HubSpot 的產品跟方案有哪些?
HubSpot 每套產品都是設計給不同需求的公司團隊使用,主要目的是要提供完整的客戶購買旅程。
HubSpot CRM 是一套完全免費的 CRM,可以存取一百萬筆聯絡人,有別於 Salesforce,HubSpot 是不需要任何教育訓練,5 分鐘就可以立即上手的 CRM 軟體喔!
HubSpot Marketing 則是一套為行銷所設計的 all in one 產品,結合了各種行銷上會遇到的需求跟痛點,來解決行銷人會遇到的問題,強大的行銷工具整合保證你前所未見。
HubSpot Sales 則是一套能結合行銷以及銷售的產品,將訪客轉換成客戶了之後,促進業務銷售的成長。
HubSpot Service 是一套要滿足客戶掌握產品滿意度的軟體,透過意見表單、知識庫等功能提高客戶對於產品的認知,在完整的服務工具裡幫助您的客服團隊服務到每個客戶,幫助企業提升服務滿意度。
HubSpot CMS 是一套建置網站的工具,可協助行銷無需在工程師或設計的限制下,能快速的產生頁面去因應市場的需求,從此行銷人不需要再苦苦的等待工程師的協助能夠快速生成頁面,加倍行銷速度。
HubSpot Operation 是要解決一間公司導入各種不同產品至 HubSpot 內,會面臨到資料凌亂的問題,透過此產品可以確保串接過來的資料都統一、乾淨、清楚,方便行銷、銷售等人製作報表,執行活動時更精準。
HubSpot 收費如何?
我第一次聽到 HubSpot,有哪些公司用過呢?
HubSpot 與其他軟體相較起來,市場大多是在歐美等地區,但客戶從中小企業、新創、至跨國企業的大公司,都在使用。
全球共有 121, 000 多家公司在使用 HubSpot,國外案例有:世界自然基金會、可口可樂、Casio 卡西歐、甚至 Subaru、日本鈴木 Suzuki 都在使用呢!
當然您也可以參考我們在台灣的案例。
Hububble 為 HubSpot 白金級(Platinum-tier Parter)合作夥伴。
具備 10 年以上的網站建設經驗,以及多年數位工具整合的背景,近期服務品牌包含
個人品牌 : Yale Chen

中小型企業 / 非營利組織 : DOMI 綠然、Family First 台灣家庭第一協會、JTRweb、Chin Nan 佳楠精密電子、Yishern 益笙彩藝、TAITRA 外貿協會

大型跨國企業 : BenQ 明基電通、ADATA 威剛科技、Appier 沛星互動科技、SEMI Taiwan 台灣半導體協會、InQuartik 孚創雲端、DFI 友通資訊、Allxon 奧暢雲、KKStream。
是否有協助導入系統的服務?
有的 。 hububble 有工程師團隊能與貴司工程師合作串接細節,或是透過 hububble 的工程師協助完成系統串接,詳細一點可以參考我們的 HubSpot Service Finder。我們有豐富的串接導入經驗,不論您的企業正在使用哪種工具我們都能夠幫你們執行 HubSpot 串接與導入。
使用 HubSpot 的公司團隊能迅速上手嗎?
hububble 提供 16 H 的系統教育訓練,在 HubSpot 官方課程的基礎上進一步提供專屬該企業的客製化教學內容,課程中我們會手把手帶領貴公司熟悉 HubSpot 並且執行行銷活動。
我們什麼時候可以開始?
是的,5750美元的付款分為3筆簡單付款,這有助於現金流。