Take the initiative and explore the world
Take Care Of Traveler From Packing To Returning
From all the sights and sounds, be the company that creates an experience. Becoming the best traveling companion that people rely on.
Acquire

A one-stop website with platform management that creates natural traffic
Integrate Facebook and Google ads to deliver tailor-made exclusive offers
24H chatbot service and promotions

Track Visitors

Get data-led insights into passenger habits and behaviors to send personalized messages and promotions and increase consideration of your services.
Prospective customer list is automatically established and updated in real time.
Set up a customer scoring mechanism to identify and push high-value prospects to the Sales Team.

Visitor Conversion

Automatically send exclusive offers via e-mail
Test multiple CTAs to determine which one will boost online conversions
Actively interact with customers via smart chatbots

Repurchase
Problems facing the tourism industry
Tourism industry clients usually complain of these marketing problems
Unable to understand the passenger's wants and needs, travel habits, and preferences
Unable to understand passenger's personal preferences and travel habits
Cannot maintain long-term relationships with existing customers
Unable to answer passenger questions online in real time
Gain insight into market fluctuations and understand passenger preferences through data analysis
Understand the needs
Track Browsing Behavior
Automatically record visitors' browsing paths through your travel catalogue. Combine automation with marketing tools like landing pages and e-newsletters to acquire more customers. Make use of data-driven tactics to guide visitors to complete registrations.
Automated E-Newsletter Analysis
Produce e-newsletters without IT personnel. Gain insights into delivery results (click rates, open letter rates, number of open letters) to determine the best message to communicate with travelers.
Central Database
Easily find all your marketing data, business performance, customer service feedback, website traffic, e-newsletter results, and more all on HubSpot. Create a project / campaign to integrate all marketing data and directly analyze project results.
Optimize travelers' journey through your digital marketing platforms.
Travel blog
Build your brand with relevant content. Use HubSpot SEO tools to optimize content for better SERP results and increased organic traffic.
Social media integration
HubSpot Social integrates all social platforms so you can schedule posts, reply to messages, and analyze data across platforms in just one place.
Automated marketing
Plan behavior-led automated marketing efforts such as e-mail marketing, chatbots, etc. to ensure users will receive unique and non-repetitive marketing messages.
E-BOOK
Ten minutes of eye movements
Prevenet your social marketing from falling behind
Get our free e-book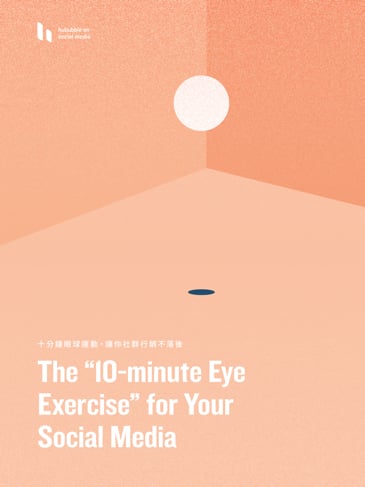 Quickly build a personalized experience to strengthen customer loyalty
Potential customers become friends
Quickly create landing pages
Quickly attract travelers to avail of flash discounts and promotional offers. HubSpot's unique smart CTA button provides passengers with a fully personalized experience, allowing the Sales team to quickly target valuable prospects.
24-Hour Online Concierge Services
During the user's browsing experience, providing information and assistance in real time is very important for their decision-making. Use chatbots to provide accurate travel information and simplify booking itineraries.
Full personalization
Travelers can experience personalized experiences from the moment they visit the website. They will receive exclusive travel information and promotional offers which can push them to decide on their itinerary. At every touchpoint, you can use data and customization to attract users.
Automated marketing effectively improves efficiency and likelihood of travel registration
Let automated marketing improve your efficiency
Consult now
View the complete e-commerce automation process flow here.
Let us help you.
Need some guidance?
Need to understand our products better? Send your e-mail, and we'll take the initiative to contact you.